Experience Orgasmic Bliss Full Body
Almost every woman can have an orgasm. All you need is the right technique and the ability to remove the mental obstacles that get in your way and prevent you from climaxing. Even if you can orgasm you may be able to enhance your climaxing by finding new ways to come. Ways you may not know even exist; including, but not limited to, multiple, squirt and back wall.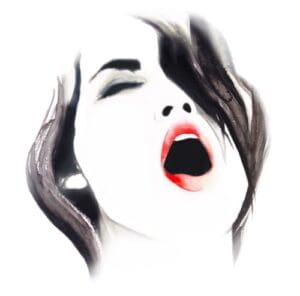 Mental Obstacles That Can Get in Your Way
Stress
To relieve stress we start with a relaxing sensual massage with a lot of skin to skin contact. Soft music and a clean safe location help to make the massage more like foreplay.
Trying to "force" the orgasm
If you are in a hurry or thinking about other things you may end up trying too hard to have an orgasm. Putting pressure on yourself to orgasm is obviously going to work against you and make it harder to cum. This relaxing massage will take your thoughts away and allow you to relax and be in the moment.
Being distressed about not being able to orgasm
It can be a vicious cycle. Those who find it hard to come may end up being distressed about it and that may keep them from achieving orgasm easily. You deserve them and lots of them. With the relaxing massage start you can just relax into the entire process and allow the feelings to come more naturally.
Performance Anxiety
You don't have to perform at all – you just relax and allow it all to happen. There is no partner to have to please and no one expecting anything in return. This is all about you and allowing you to let go.
Negative past experiences
Having past negative experiences like an abusive boyfriend who only cared about his own pleasure can make it difficult for you to focus on your own sexual gratification in new situations. This will be like something you have never experienced before – so you can let all the past go. Many women who have had trauma or abuse in connection with their sexual past find this type of session a way to let go and reconnect to themselves. They find out that it is possible to be gently taking through foreplay, into the erotic zones and even find "trust" again.
Anxiety about whether you have a normal vagina
Every woman is different – I know I have worked with thousands. You are uniquely you. You don't have to worry over being different or normal. There is no normal for all women – there is only normal you and that is already you.
Having a vaginal orgasm will become far easier if you can get yourself into a relaxed state of mind, unencumbered by stress or worry or performance anxiety.
Clitoral orgasms tend to be more common during intercourse, and less than half of women have regular vaginal orgasms during intercourse. Of the women who report having vaginal orgasms, many find them to be much more intense and satisfying than clitoral orgasms.
Slow or Fast
Another myth that perpetuates is that faster is always better. You probably already know how untrue this is. A more accurate description is that the right rhythm for you is the best right rhythm. Finding a fast, slow or medium paced rhythm is a critical part of having vaginal orgasms.
You'll also find that a steady rhythm is much more preferable than stopping and starting or going from fast to slow or vice-versa.
Final words
The final thing to say on achieving orgasms with James is that you need to talk to him. As cheesy as it may sound, communication is key. When you can share tips with him on what you enjoy and, what is pleasing you in the moment, you will quickly get in sync and find having multiple orgasms to be easier and easier.